We believe in investing in the latest technology to improve our taxi services to our customers and to provide a safe and secure taxi service in High Wycombe.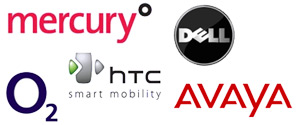 Budget Cars has invested vast amounts of money in technology making us one of the most technologically advanced taxi company in High Wycombe. The whole fleet are fitted with full G.P.S and receive their work through an encrypted data system. This ensures our customers total security, as at no time are there addresses broadcasted over a radio system. As we know exactly where all our vehicles are you can rest assured that you get your taxi in the fastest response time possible.
Our customers now have the choice to communicate with us using any of today's technologies available and enabling us to offer a significantly faster, reliable and efficient service.
All in all we are confident that the money invested in technology ensures our customers receive a taxi service that is very secure and undoubtedly streets ahead of our competitors.